All organisations across the globe are feeling the effects of increased cybersecurity attacks. Along with the number of attacks increasing, the complexity of the tactics and techniques used by hackers has increased significantly, which makes detection and prevention markedly harder.

The damage to a critical infrastructure, its destruction or disruption by natural disasters, terrorism, criminal activity or malicious behaviour, may have a significant negative impact for the security, safety and economy of a nation.
As a global organisation, Red Hat has many customers who fall under the banner of CNI and we proactively work with our customers to help identify risks and provide mitigation advice to ensure that security forms the basis of all our solutions.
This is the first of 4 webinars focusing on Critical National Infrastructure (CNI) cybersecurity.

What you'll learn:
* Introduction to CNI
* Recent CNI related cybersecurity events
* Cybersecurity challenges relating to CNI organisations
* Simple engineering processes to help reduce risk
FIND OUT MORE
All the webinars in our Cybersecurity for CNI organisations are available on demand:
SPEAKER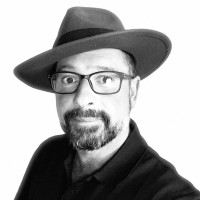 Chris Jenkins
Principal Chief Security Architect
With over 30 years experience in the IT industry, Chris is an experienced and innovative EMEA-based Chief Technologist who provides a broad range of technical and non-technical security skills to a wide range of enterprise customers. Chris directs his energy and creativity to improve the value and security of mission critical capabilities and works with senior client stakeholders to provide value, reduce cyber risk and executes outcome-focused solutions based on agreed requirements.
Chris is highly adept at both both technical (infrastructure, security & automation) and non-technical (DevSecOps, Agile and Open Source) areas and has proven industry experience in both.
In his current role as EMEA Chief Technologist, Chris provides guidance and conducts sessions with customers and partners covering security, risk and compliance methodologies as well as leading the creation of architectures and automated deployment blueprints for Red Hat's infrastructure platforms across on-premise, private, public and hybrid cloud with a security and compliance focus.