As organizations look for new ways to increase agility and enhance their digital innovation, automation has become a core strategic objective. However, when different departments in an organisation use disparate automation tools, the lack of a centralised strategy can lead to inhibited content sharing and governance—lengthening the time to reach the business goals that automation sets out to achieve.
Unsupported solutions such as AWX and community Ansible may be the right fit for smaller organisations. However, if your organisation seeks to operationalise its automation efforts into an enterprise-wide strategy, a more comprehensive platform is required. For a fully featured, secure, enterprise automation platform that can keep pace with an organisation's strategy and goals, many organizations are choosing a paid subscription to Red Hat Ansible Automation Platform.
In this webinar we'll cover:
* The commonalities and differences between community Ansible (AWX) and Red Hat Ansible Automation Platform
* When should an organisation consider upgrading to expand their enterprise-grade automation strategy
* How Red Hat Ansible Automation Platform can support an organisation's Enterprise Automation Strategy, to simplify and enhance IT operations
SPEAKERS
Mark Swinson
Enterprise Automation Specialist, Red Hat
Mark Swinson is an Automation Specialist with Red Hat in the UK and his passion is working with customers to translate business challenges into innovative solutions that will deliver better outcomes using the latest technology and most effective ways of working. He has over 25 years experience in enterprise software and whilst his career has covered a wide range of roles he has always maintained a keen interest in how things really work.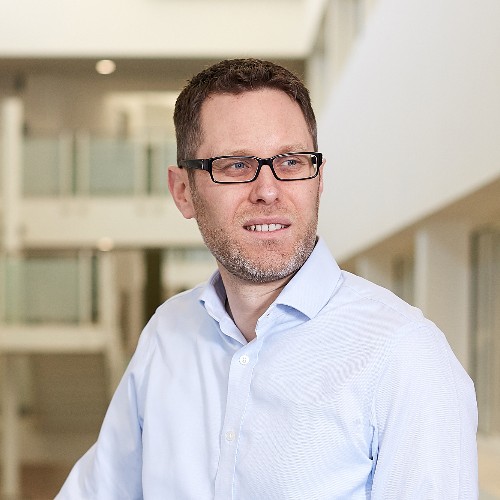 Aidan Beeson
Enterprise Automation Specialist, Red Hat
Aidan has experience working on Enterprise computer systems within the Defence sector, specialising in Linux and UNIX automation and security. He has a passion for automation and orchestration of processes, pipelines and infrastructure within the modern datacentre and Agile development environments. An enabler of DevOps for many years (way before DevOps became a "thing") he has created software infrastructure frameworks to enable complex, clustered systems, to be built, maintained, and rebuilt autonomously.